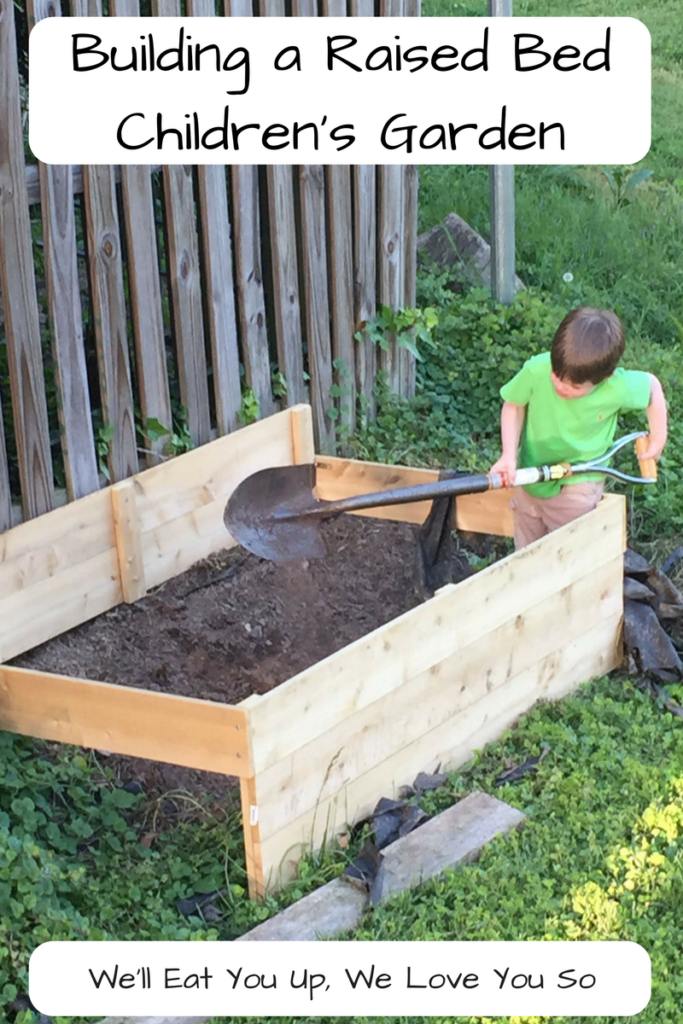 As a child, I'd spend hours in my backyard poking around in the dirt. I'd pretend specific plants were magical and "mix" up concoctions. I could be alone with my imagination, whether under the giant pine tree or next to my mom's garden bed.
But our yard doesn't offer the same experience for our kids. It's on a corner heavy with foot traffic and no clear place for them to play in the dirt. So I wanted to make them one – somewhere that was set-aside, just for them. After more than a year of planning – raising a new baby took a higher priority – we finally started building it this spring.
The children's garden isn't anything complicated. While there are some amazing outdoor play spaces on Pinterest, we had neither the space or need for anything that elaborate. We just wanted to build something that could hold some dirt. It's really just a box. Or in fancy garden terms, a raised bed children's garden.