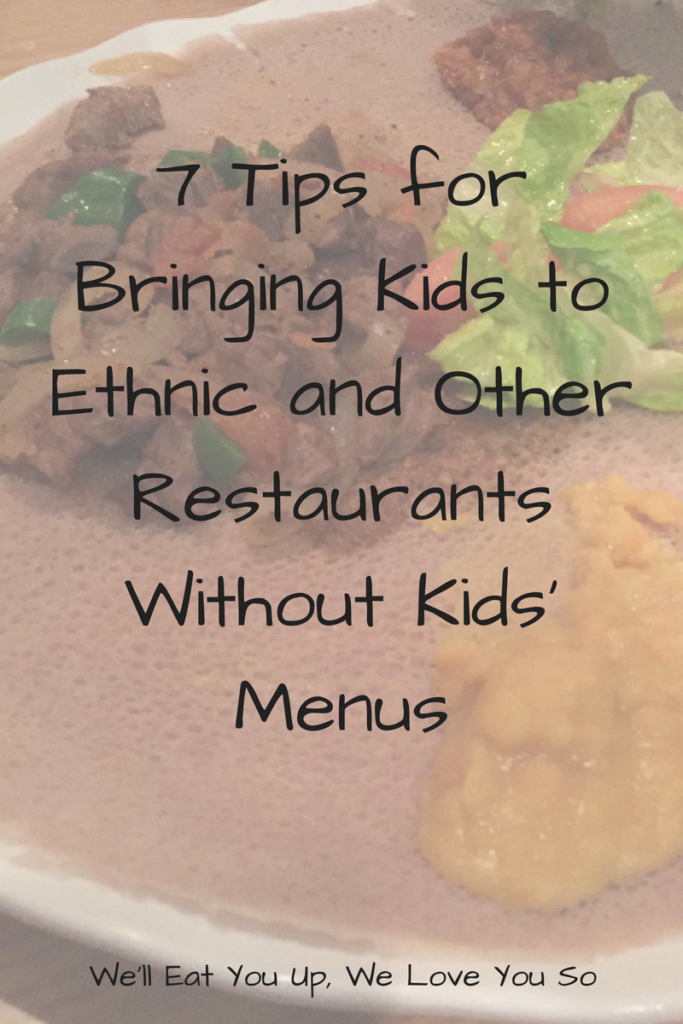 "Where do you want to eat?" Anyone who has ever gone to a restaurant with their family has faced this question, probably followed by a drawn-out conversation about likes, dislikes, convenience, and whatever dish you got there last time. If you have young children, you may automatically exclude whole categories from consideration. You may never even consider bringing kids to ethnic restaurants and others without children's menus.
But if you've always longed to check out that new Indian place but don't want to spend money on a babysitter, there may be hope. It's actually easier to bring kids to restaurants that don't specifically cater to families than you think.
While it may seem intimidating, I've successfully brought my toddler to restaurants that specialize in a variety of cuisines, including fancy Italian, Ethiopian, Peruvian, and Japanese food.
Here are a few tips that can help: