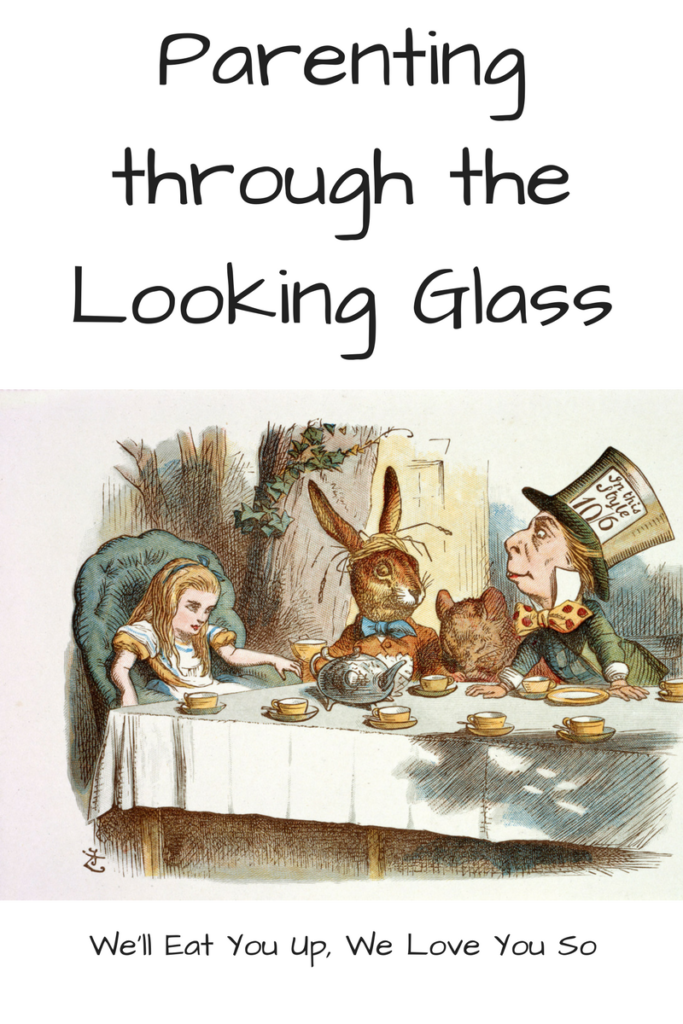 The fairy-like White Queen gazed at me intently. Lying on a table, her look invited me into Wonderland, a place of childhood on the edge of adulthood. Then she shoved herself backwards, flew across the table, and jumped to her feet, towering over us.
This was all quite literal.
Last weekend, Chris and I took our first trip by ourselves since Sprout was born. The trip was nominally celebrating our eleventh wedding anniversary. So we were in New York City, watching a play put on in a former mental institution. The play – based on Alice's Adventures in Wonderland, Through the Looking Glass, and the real-life relationship between Lewis Carroll and Alice Liddell – sparked insight for me about childhood, parenting, and how both are more complex than they seem.