Do you want to do what you can to help the environment but can't find the time? Here are eight ways you can do both!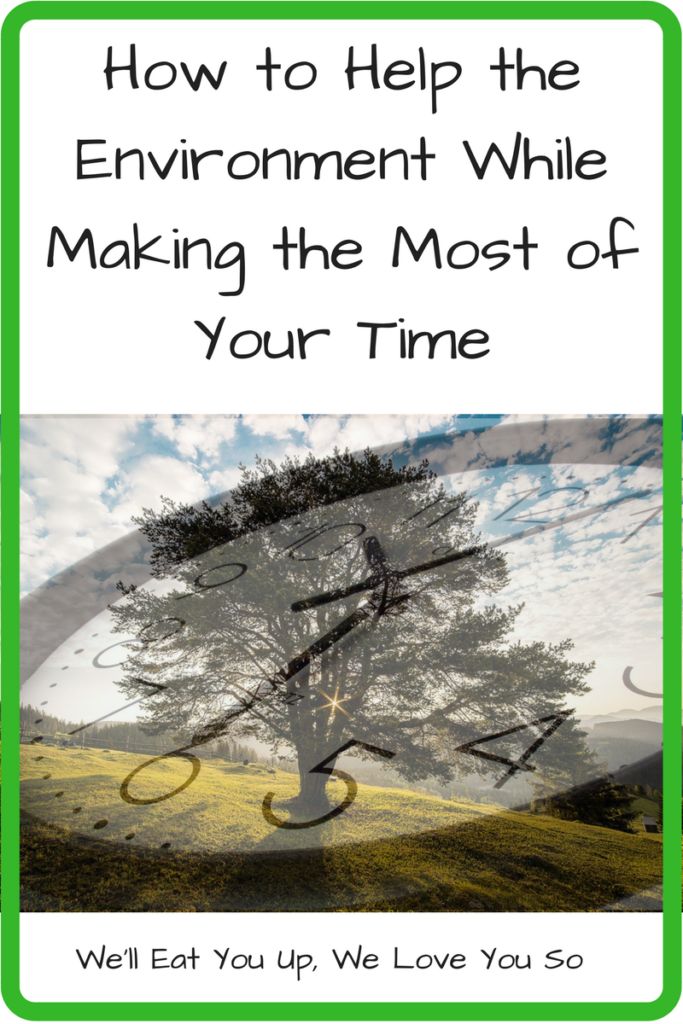 "I don't have enough time!" I lament to my husband, as I stay up too late washing the dishes yet again. I'm certainly not alone in this cry, as anyone who raises small children knows. The days may be long, but it still feels as if there are never enough hours. But despite all that, our family still lives in as environmentally-friendly a manner as we can. As many "green" activities take more time than conventional ones – I'm looking at you, dish rags that we need to wash – how do we find the time to help the environment?
Some of it is reorganizing our priorities. But in many cases, I've found some shortcuts to save time and still help the environment.