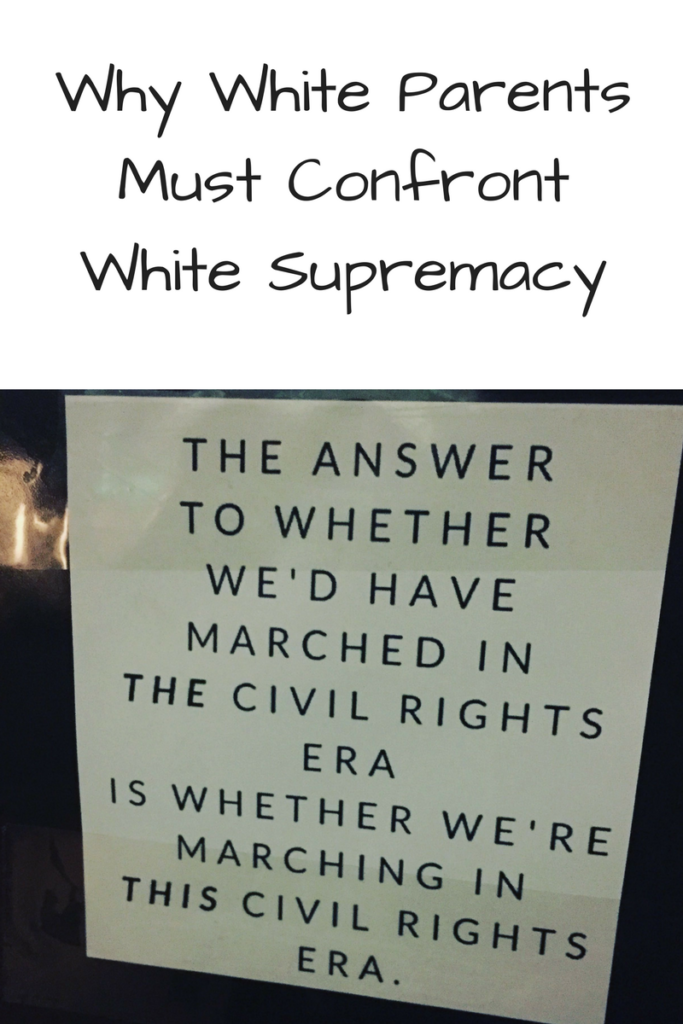 When I was a teenager in the late 1990s, I thought I was born in the wrong time. In my mind, I should have been coming of age in the 1960s, the height of the Civil Rights era. I imagined myself as a fierce crusader for the rights of others, on the front lines of the marches and sit-ins to confront white supremacy.
Dear Lord, I was a fool.
Admittedly, that's pretty common among teenagers. But this was a special kind of foolishness. One that seems especially relevant in this rather terrible time in our nation's history. This past weekend, a white supremacist plowed a car into a group of anti-racist protestors. There are three people dead (one protester and two police officers in a related accident) and many others in the hospital.
To me, this incident highlights how ignorant I was back then and yet how common my views still are. My naivety illustrates everything about why white parents need to talk to their kids about white supremacy. (By which I don't mean just the literal Nazis, but also the cultural aspect of valuing white people and white culture above all others.)