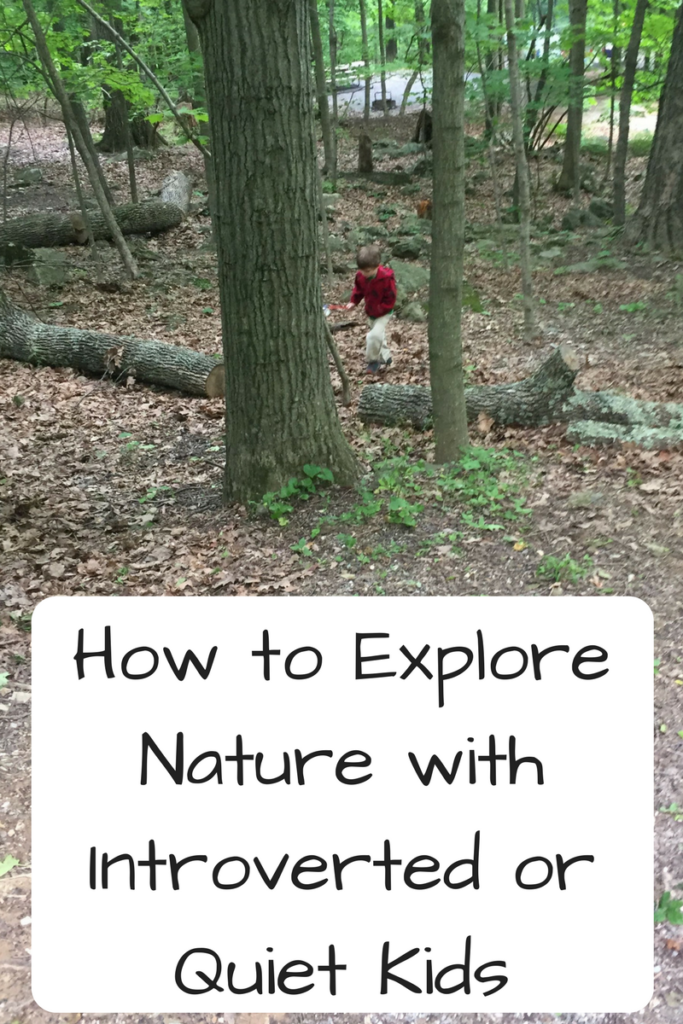 "Look, there's a rabbit!" I exclaim to my four-year-old son, trying to keep my voice down.
"Where?" he asks, as I point to the animal.
"Do you see it? Let's be quiet so we don't scare it away."
"Yeah," he replies, as he watches the bunny twitch its tail. It looks at us, then goes back to munching on the clover. It doesn't think we're a threat.
While the rabbits in our neighborhood do tend to be bold, my son's calm demeanor definitely allowed us to watch it longer than if he had a louder reaction.
While we may think of a "wild child" as boisterous, exploring nature isn't limited to adventurous extroverts. In fact, more quiet or introverted children can get just as much, if not more, out of being outside. While he sprints and yell-sings inside, my son is naturally a bit cautious and calm outside.
Here's what I've learned from exploring with him: