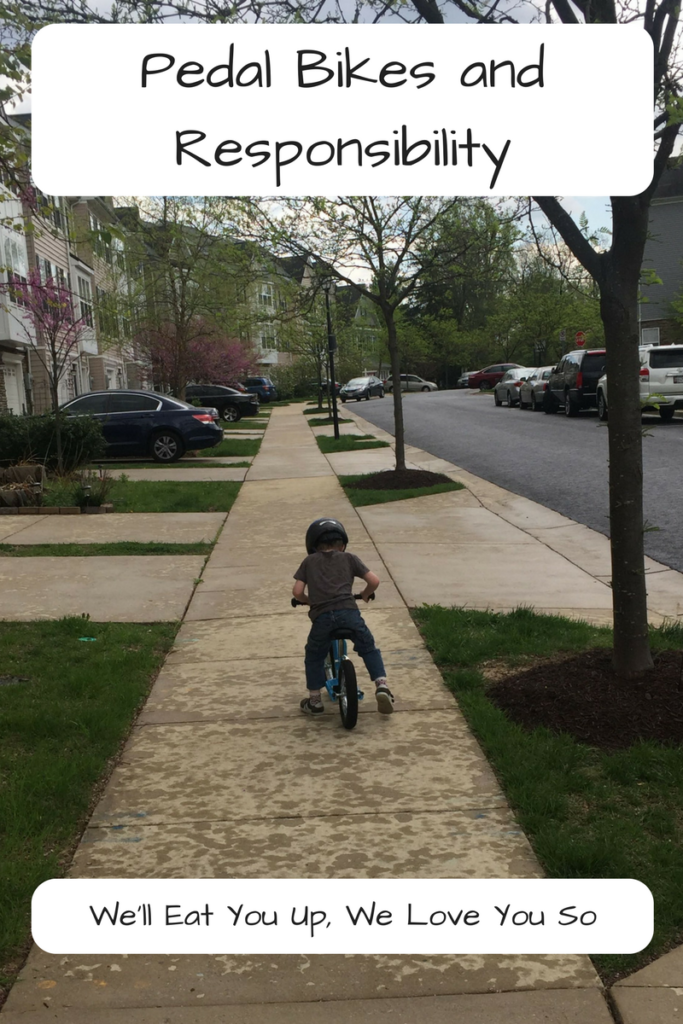 "Where are you going?" I yelled at Sprout across the playground as he zipped around on his balance bike. "I told you not go back there!" My words echoed off of the wall of the building that my son just disappeared behind. My face dropped into a frown as I waited for him to emerge from the other side. When he came around, I walked up to him and said, "You are not using your bike for the rest of the day." Of course, he broke down wailing.
Another day, Sprout wheeled his bike down the sidewalk near our house, feet flying. But this time, he dragged his sneakers along the pavement when I yelled, "Stop!" Coming to a halt, he waited for Little Bird and I to catch up, despite his fidgeting hands showing his desire to go, go, go! As soon as we reached him, he was off again, speeding ahead but listening for my call.
As I decided whether or not to buy a pedal bike for his fourth birthday, I thought about what side I should weigh more heavily. Was he responsible enough for this present or not?