It's been a full year since Donald Trump became president. A full year since he stood on the National Mall and swore to "faithfully execute the office of President of the United States," just as Barack Obama had done eight years before. Attending President Obama's inauguration was one of the most patriotic moments of my life. Instead of attending Trump's inauguration, I joined with half a million other women in the next day to raise our voices in protest.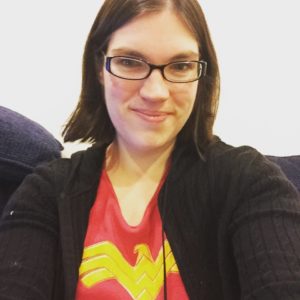 Needless to say, I entered Trump's administration ready to fight. In my Instagram photo from that day, I'm wearing my Wonder Woman shirt, my smirk and stance challenging the camera.
But despite my attitude, I was worried. In fact, I had been worried since I blearily read the results the morning after the election. I was worried for you and even moreso for the many families less privileged than ours. As we've seen since then, my worries about the treatment of immigrants, LGBT folks, black people, and poor families were justified. Everything has been as bad as we expected. In some cases, it's been worse.
And yet.