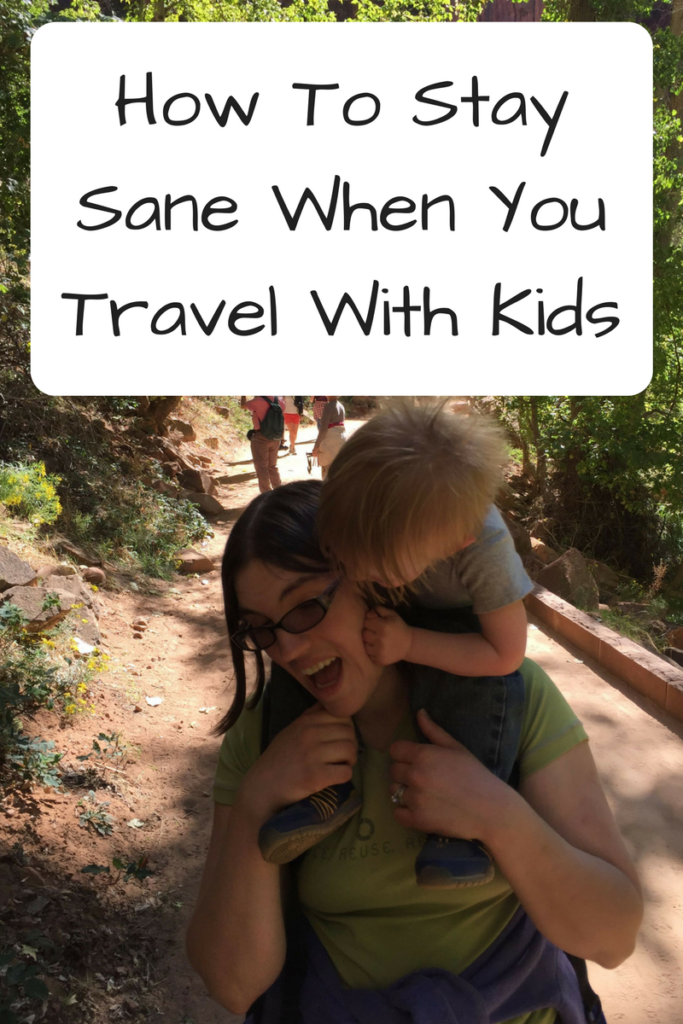 2014: Holding my one-year-old, I stared up at fireworks and started belting out Let It Go. Tears streamed down my face. It was the end of a week-long trip to Walt Disney World, during which I spent most of the time imagining my kid getting trampled. Earlier that week, my hands shook and mind went blank in the Tomorrowland snack bar as I had my first identifiable panic attack. That perfect girl is gone, indeed.
2017: Leaning over my four-year-old in his car seat in a parking lot in Nevada, I thought, "I hope he's okay." Right on cue, his cheeks filled, he leaned forward, and spewed out water and pretzel bits all over me. Touching my hand to my hair, it was wet and sticky. We were half-way through a three-hour car ride to Zion National Park. I breathed deep and said, "Hey honey, it's going to be okay." Then I got out the baby wipes and went to work cleaning up everything up.
What on earth happened in-between? In that three years, I had a second kid, started dealing with my anxiety, and grew so much as a parent. But I also learned a ton about traveling with kids. In-between the trip in 2014 and the one in 2017, we've been to Las Vegas, Cape Cod, multiple camping excursions, and so many day trips. While the anxiety still flairs, adjusting my expectations and my own behavior has helped me stay sane when we travel with kids.