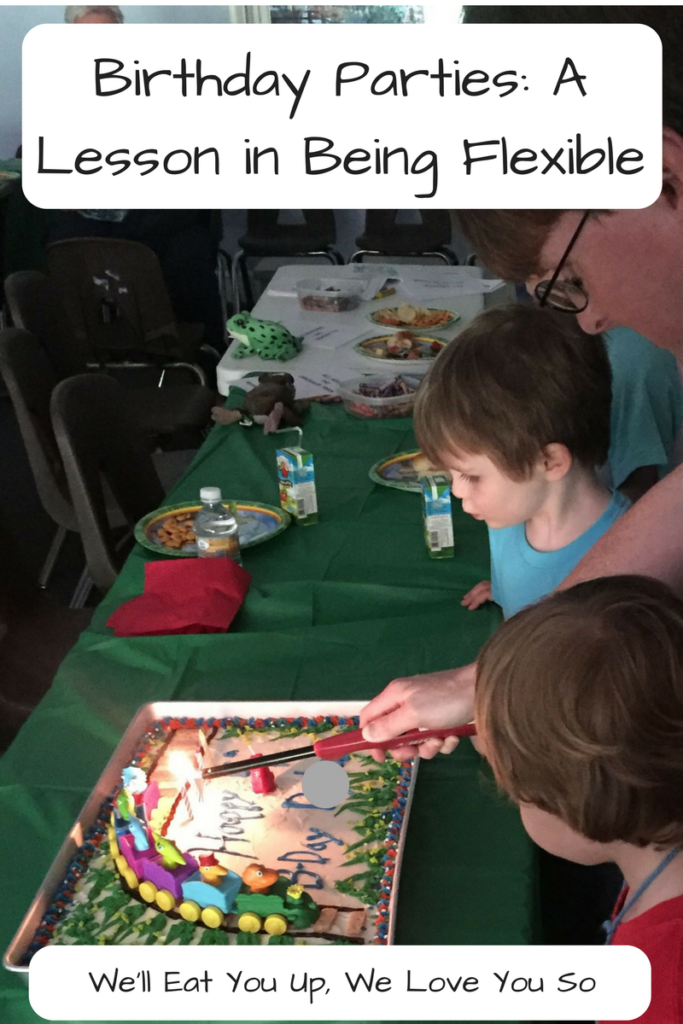 The band-aid was the first sign of trouble.
My parents, my in-laws, Chris, and I were all rushing around, trying to set up Sprout's fourth birthday party. A few days earlier, Sprout had badly cut his ring finger and now the band-aid was peeling off. Like all children, Sprout takes his band-aids Very Seriously. While we have a plentiful supply of Thomas the Train band-aids at home, my current stash was limited to Star Wars. "Look, I have Star Wars band-aids!" I exclaimed, trying to work up an adequate level of enthusiasm. "I don't want Star Wars band-aids! I want Thomas!" he cried. After much whining, including an exclamation of "I don't want to watch Star Wars!," my mom resolved the situation. She offered to "make" a dinosaur band-aid from a plain bandage and dinosaur stamp.
This dramatic arc was solid foreshadowing for the rest of his birthday party.