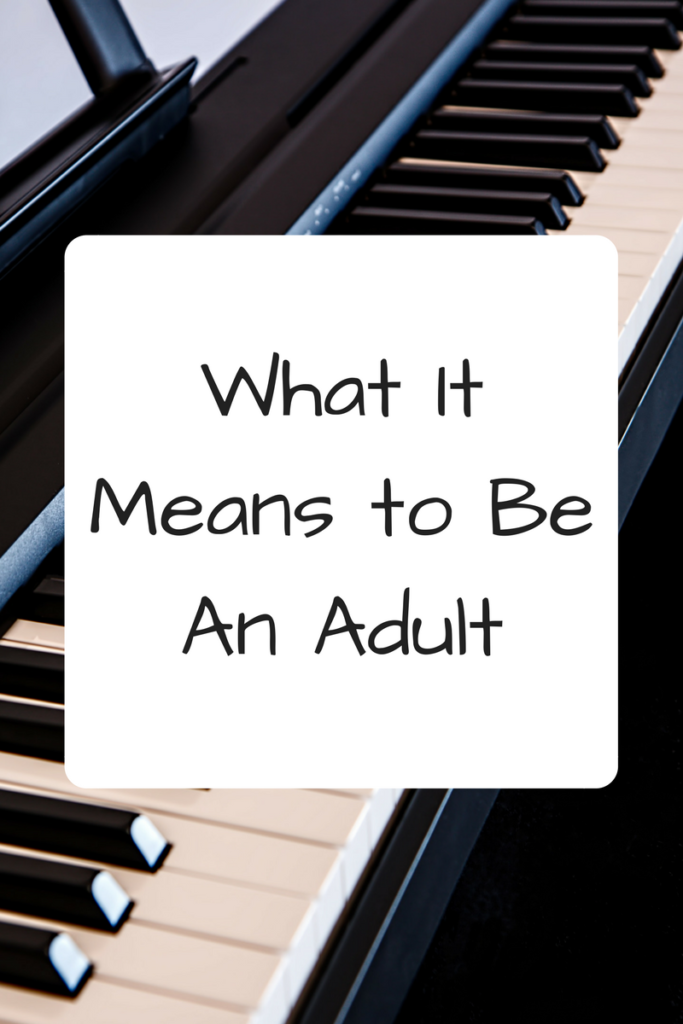 "I don't want to get out of the car," my son said.
"Why not? It's time to get out," I responded, my tone taking on an edge of impatience. Then I paused and raised an eyebrow. "Wait – is it because you want to hear the rest of the song on the radio?"
"Yeah," he responded. I smiled. That song?
Piano Man, by Billy Joel.
Piano Man was one of my favorite songs and albums as a kid.
I'd sit in the back of my parents' car driving through upstate New York, peering out the windows at the winding highway, belting out lyrics I didn't quite understand with themes too adult for me. On the occasions when my mom didn't switch off the last song, Captain Jack, in time, I wondered what on earth "closet queens" were. Once on my dad challenged my listening comprehension by asking if the line "put bread in my jar" in Piano Man meant sticking a loaf of whole wheat on top of a piano. Proudly, I answered, "Of course not! It means money."
And now my four-year-old, totally unprompted, decided he loved Piano Man.
"When we go inside, I'll play the whole album," I proclaimed. Searching my phone, I realized that I had never bought it on CD or digitally. I had always relied on my parents' copy.
"Can we buy it?" he asked, a longing in his voice I normally hear reserved for train-related things and avoiding bedtime.
"Of course!" I answered. Of course.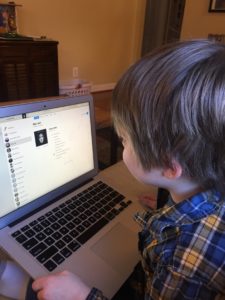 So we did. And we listened to the entire thing – except the incredibly inappropriate Captain Jack. My son especially loved "You're My Home," a sweet love song. As he played it over and over again, I sang along quietly, my brain recalling words that it hadn't thought of in years.
Although we listened to them through computer speakers from a digital copy rather than from a tape on big stand-up speakers, I was transported back to my childhood.
Except now I was the parent. I was passing down this music that meant so much to me, after my parents had shared it with me. As we listened, I told him about how my parents watched Billy Joel in concert at their college, before Piano Man had come out and long before he was famous. I recounted my own experience attending a Billy Joel and Elton John concert for my 15th birthday.
And you know what? Listening to that music with my children as I took down Christmas decorations was the most adult I've ever felt in my life – in the best way possible. All of the responsibility, the dish washing, the laundry, the job, the diaper changing, the getting up in the middle of the night never made me feel like an adult. All too often, it made me feel overwhelmed and underprepared.
But sharing this music? That made me feel like a adult.
Maybe that's what this "being an adult" business is all about. It's not about how much we can accomplish or what our resume looks like. It's not how Pinterest-worthy our house is or what school our kid gets into. All of those things can be good, if you want them to be.
Instead, maybe being an adult is about creating spaces where people feel accepted and comfortable, including yourself. It's about sharing beloved things without judgment or shame. It's simply about loving each other for who you are, in whatever form that takes.
The other day, it took the form of sharing music from my childhood with my own child, both of us taking joy in the other's enthusiasm. I don't know what form it will take tomorrow or the next day. But what I do know is that another opportunity will come – I just need to listen for it, just as I did that day in the car.
For more on growing up and finding your way as an adult, check out Finding Home at Our House for the Holidays. Be sure to follow us on Facebook!