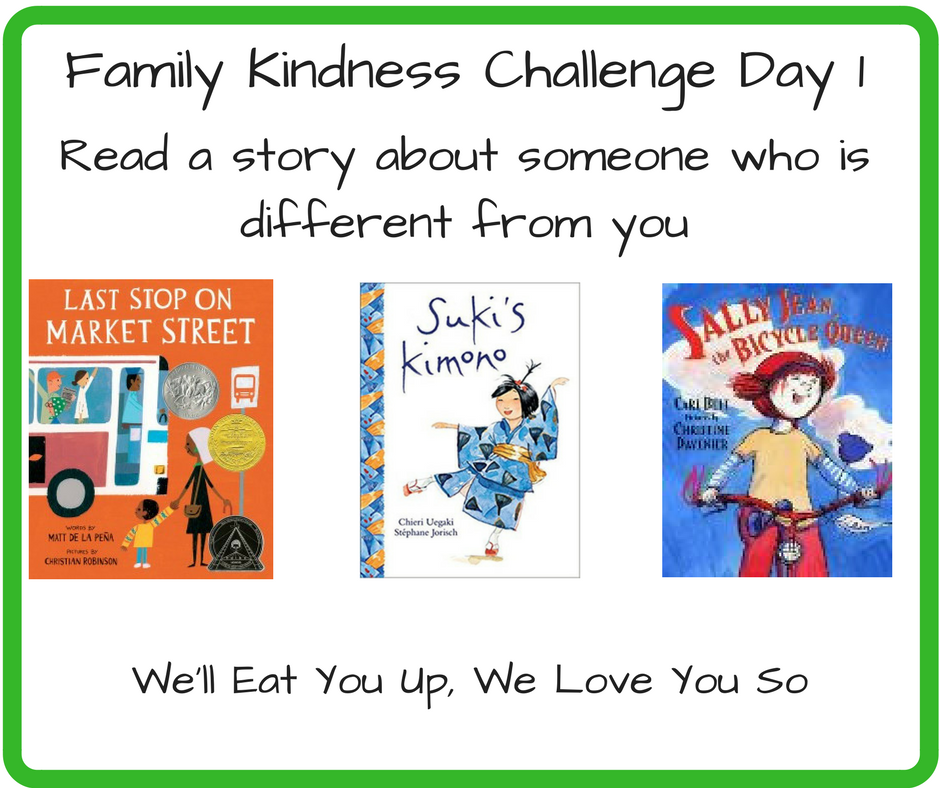 The Activity:
The heart of kindness is empathy. As Brene Brown says in this great video, empathy is being with someone, not having pity or trying to give advice. One of the best ways to develop empathy is to see things from another person's point of view.
While in-person conversations and real relationships are the best way to do this, books can also play an important role. Reading about people who have radically different experiences than me has opened my eyes to so many perspectives.
Fortunately, children's literature offers a wide variety of experiences if only you look for them. Obviously, which characters will be different from you will depend on your own situation!
But here are a few ideas for great picture books featuring children from a variety of backgrounds and experiences:
Unfortunately, my knowledge of current chapter books is pretty limited right now! A librarian in the children's section of your local library can be an invaluable resource though.
Our Experience:
Tonight, my four-year-old and I read Sally Jean, the Bicycle Queen together – three times. I'm thankful this was an easy one because I probably have the flu. Reading together was the perfect activity, in fact!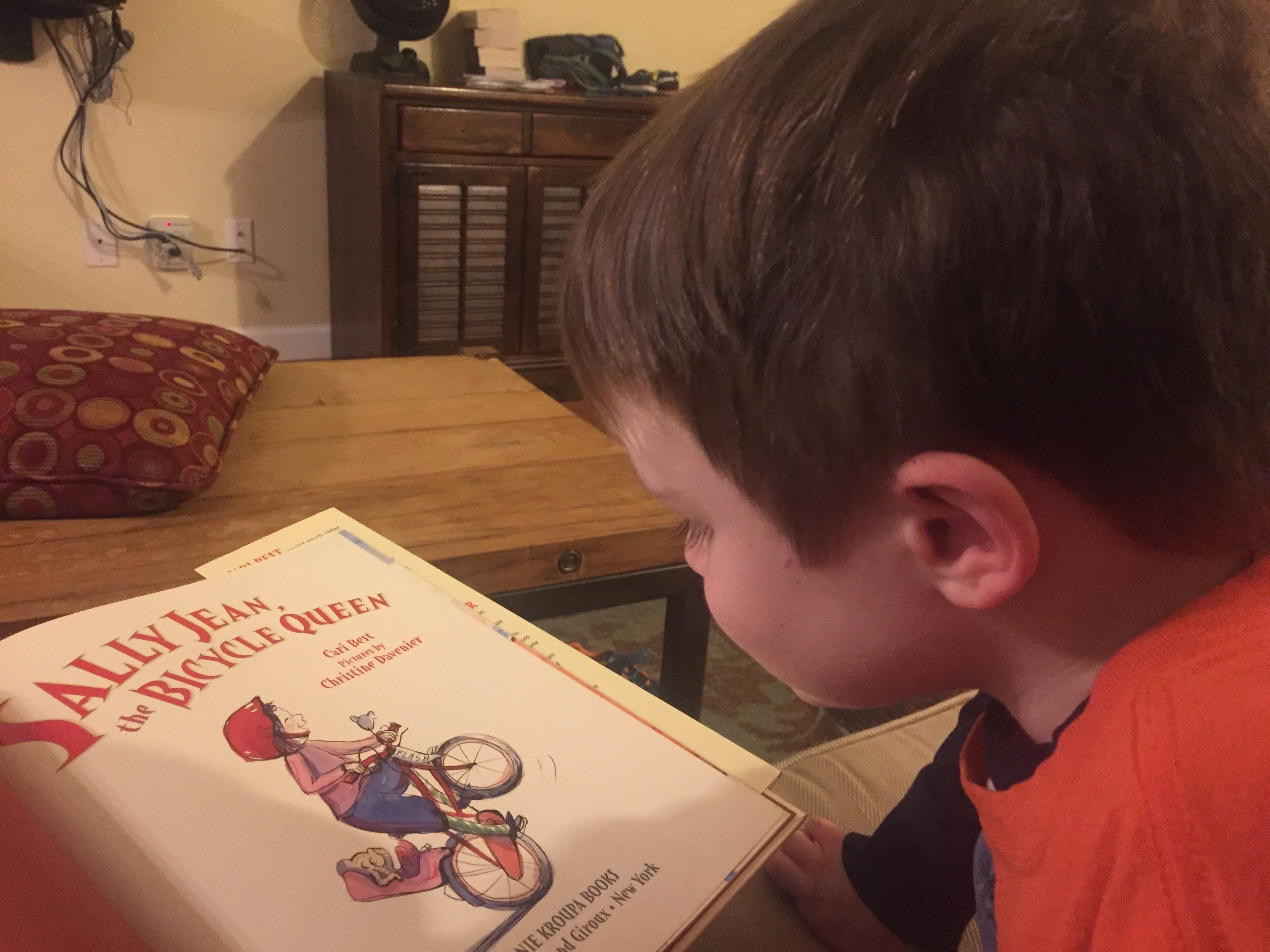 Unlike previous times we've read it, tonight we talked a little bit about how Sally Jean's life is different from ours. In the book, Sally Jean loves her bicycle. That is, until she outgrows it. She wants a new one, but her dad needs new glasses and her mom has to pay the dentist. I asked, "How would it feel if we didn't have enough money to buy you a new bike?" He thought for a moment, then responded, "Sad." I think it's important for him to know that not everyone has the same things we do, even other kids. She ends up taking a junkyard bike – which her friends make fun of her for – and fixing it up. We also talked about how it would feel to have people make fun of you for having less or having things that aren't as fancy. I hope that by looking at the situation from her perspective that he can see why words like that can be so hurtful.
With Christmas coming up, we plan on participating in an Angel Tree program, where you buy presents for kids whose parents are in jail. Reading stories about people who are of a different socioeconomic class should help set the stage for an understanding of those children's situations.
SaveSave