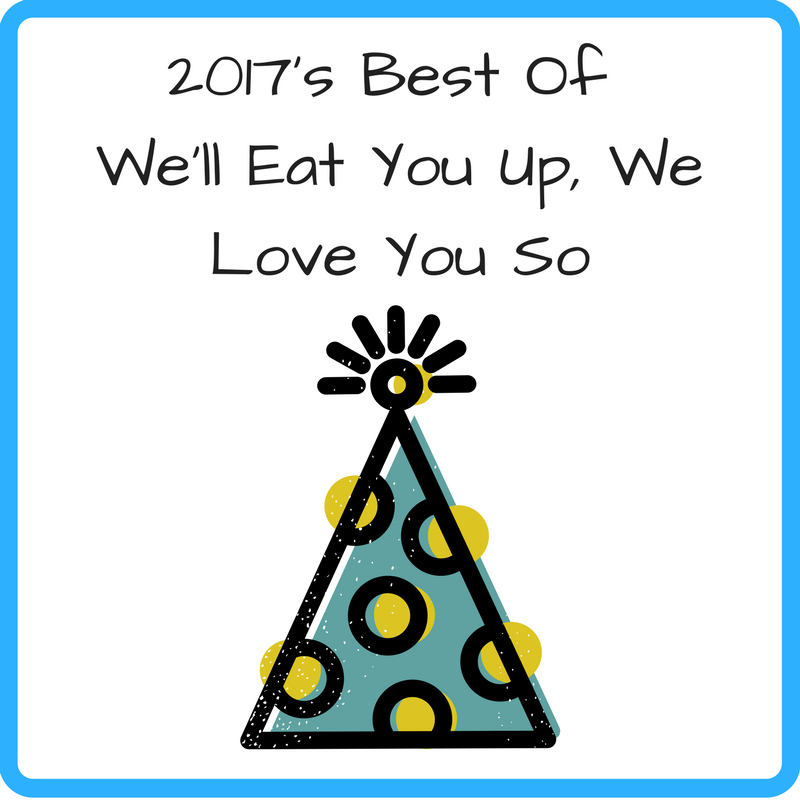 2018 is approaching at astonishing speed! 2017 was a hell of a year in so many ways.
Politically, it was….well, it was bad. But it wasn't as bad as I thought it could be, mainly because I have a dark imagination and have read a lot of dystopic fiction. I'm actually surprised at how non-despairing I am coming to the end of the year!
My attitude is decent in part because of the good things in my personal life. Those have made up for a lot of the big picture shit. Sure, life with a preschooler and toddler is far from easy. But the worst of the one to two kid transition is over. We had some great family trips. Most importantly, I felt like I could finally breathe again. Even if I haven't managed to get any more sleep than I had been.
Throughout the year, my posts have chronicled the ups and downs, as well as offered some hard-learned advice.
Here were my top five most popular posts original to 2017 (leaving out the gift guides). Fortunately, they're also some of my favorite!
Here are a few more that weren't quite as popular, but either people said meant a lot to them or I just personally liked:
If you missed them at the time, I also published articles in the Washington Post, Mamalode, Her View from Home, and Perfection Pending.
I hope everyone has a great New Years and is ready for 2018!